Muzology produces a musical PSA on the Coronavirus
News > Muzology produces a musical PSA on the Coronavirus
Industry leader Muzology, a music-based learning platform, recently released "All Over The Map (The Coronavirus Song)," a music video to both entertain and educate the masses on Coronavirus safety. The star studded video includes Chris Blue (winner of the Voice -Season 12), Juno (Camila Cabello, Lizzo, Fifth Harmony); Tom Yankton (Rascal Flatts, Chicago, RaeLynn); Toby Lightman (recording artist, Prince) & Divinity Roxx on bass (Beyoncé, Victor Wooten, Fantasia).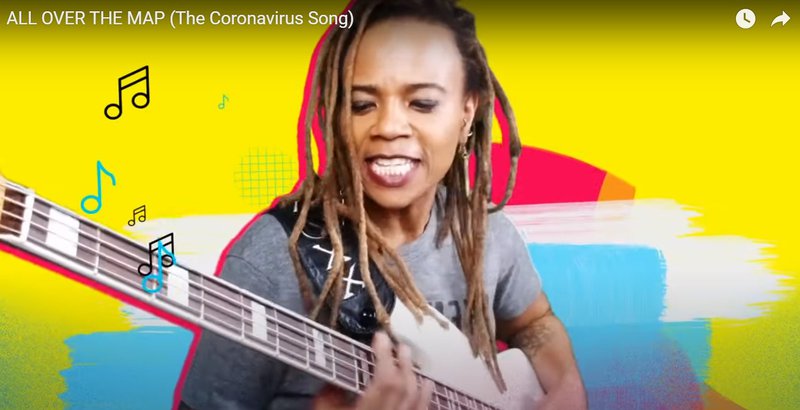 Read the full article here
https://plsn.com/featured/featured-slider/muzology-gets-assist-from-bandit-lites-in-covid-19-outreach-for-students/
And watch the musical PSA here!