Do you ever wonder why your students struggle with learning, yet know every word to their favorite songs? The answer involves engagement, attention, and the neuroscience of learning. In this edWebinar, global learning expert Dr. Lana Israel shares with you science and data behind music-based learning. Discover ways to sustain student interest—in class and in remote learning environments. Learn how to boost student performance and motivation. Find out how this approach has taken students from failing to passing quizzes in a single web-based session!
In the presentation, Dr. Israel also shares the tenets of active learning she discovered on her personal journey from inquisitive teenager (who pioneered the educational applications of mind mapping) to Harvard/Oxford graduate and beyond.
In this time of uncertainty, student engagement is as important as ever. Learning gaps due to school closures have been compounded by the summer slide. We hope that this edWebinar equips you with innovative ways of supercharging the learning process and starting this school year with fun, new and exciting options for your students.
About the Presenters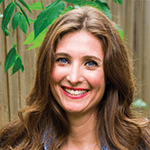 Dr. Lana Israel is the Founder/CEO of Muzology, a music-based learning company located in Nashville, TN. A globally recognized learning expert, Dr. Israel published her first book on memory at age 13. This launched Dr. Israel's career, while a teenager, as an international speaker and consultant on memory, learning and creativity. Dr. Israel is a Harvard and Oxford educated Rhodes Scholar whose scientific research has been cited over 800 times. She has been recognized with numerous awards including a trip to the Nobel Prizes. Prior to founding Muzology, Dr. Israel pioneered data analytics strategies and worked with global superstars in the music industry.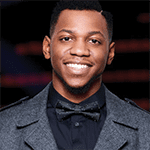 Chris Blue emerged as the Season 12 victor of The Voice on Team Alicia Keys. He captured the hearts of millions with his raw vocal talent, heartfelt honesty, and brave vulnerability. His rendition of Bruno Mars' "24K Magic" and "Take Me To The King" proved show-stopping, while a duet with Keys on "Diamonds and Pearls" brought the house down. Keys shared some invaluable wisdom with her team member. "Alicia looked at me and said, 'Make sure you focus on being in the moment. Don't try to do anything; BE IT. We're human 'beings' not 'do-ings.'" That stuck with Chris. "Now, when I get out there, I lose myself in that moment." Following his victory, Chris inked a deal with Republic Records and entered the studio to work on his forthcoming full-length debut. Drawing on diverse influences he artfully unites Motown, pop, and soul into a sound of his own. "The energy you feel, the message you hear, and the light you see comes from my faith regardless of the genre." That honesty builds a lasting connection for Chris Blue. "I want to give the world hope. I want people to walk away with hope in their relationships, their loved ones, and themselves. I want them to be inspired."